Summer schools, courses, camps in England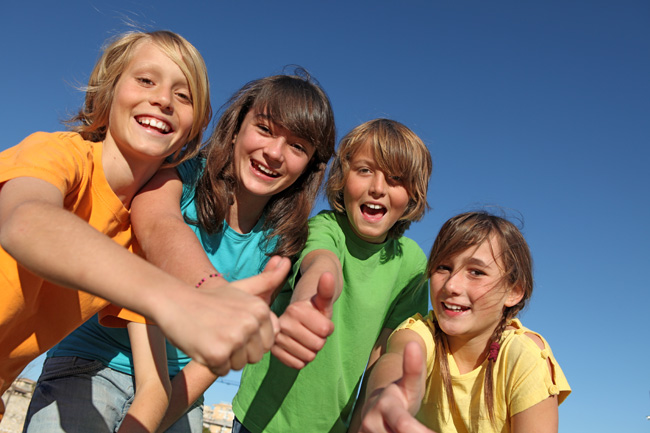 What better way to learn English than a stay in England? For you and your children we offer English language courses at schools and summer camps of high reputation in Britain. Immersed in an English speaking environment under the guidance of experienced tutors you or your child can learn and practice English and enhance your conversational abilities and at the same time enjoy a vacation in Britain.
How to arrange study and travel to Britain ? Pearl of Albion specialists in arranging international travel can help with all your requirements.
Advise on all matters relating to education in Britain;
Select suitable tuition and accommodation;
Organise a shuttle service from your accommodation address to the training venue;
Your child can be greeted at the airport, taken to a school or camp and be supervised by a guardian for the duration of study;
We can help organize your leisure time by arranging excursions and sightseeing tours of England!
Summer language courses in UK.
According to your preferences we can choose appropriate summer language courses in Britain, focusing on an in-depth study of English and preparing for proficiency tests.
Summer schools in England.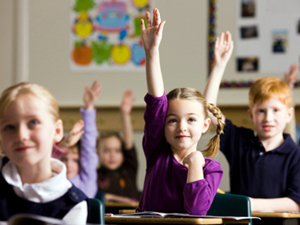 There are a large number of language schools in Britain which open doors to students from around the world. Some of them are open only in summer, others operate year-round. There are day schools which train for at least 20 hours per week in small groups. At these schools there is the opportunity to learn English through practical exercises in groups whilst learning about the culture of other countries through students who study next to you: Certainly an experience that broadens the mind.
English lessons for children at summer schools in Britain
Toddlers are looked after here in a playful way. Besides English classes, excursions and sports activities are offered where pupils interact with their peers from around the world in English. At a young age, children are intuitively drawn to each other. Often they make friends with their classmates and continue to communicate throughout the year on the internet in English, sometimes going to each other's homes in other countries. Sometimes, children agree with parents to meet their friends and study in the same school the following year. If you do not plan to stay with your child during training, we can arrange accommodation. This is can be recommended if it is planned that your child will study at boarding school for a full academic year in Britain. It can be seen how your child adapts to the experience. Children who are accustomed to international communication, will later feel at ease travelling anywhere in the world. A good knowledge of English gained at higher education institutions in Britain, whose degrees are rated highly worldwide, is a key is to good employment prospects and career growth.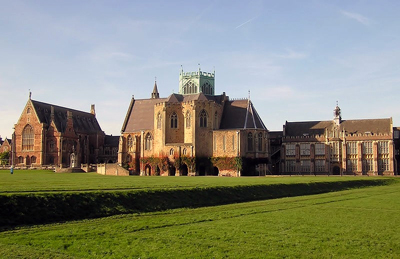 If you decide to learn a language at the same time as your child, we can choose a school for you near the one where your son or daughter will learn. Typically classes for adults end before children, so you can easily collect your child after school. Accommodation for adults can also be arranged in school residential areas.
In practice studying for a month in a British summer school provides similar results to learning a language for an academic year in a normal school.
To better secure knowledge obtained at summer school, study can be offered during the Christmas and Easter holidays with a homestay or in a hotel. In schools, accommodation in this period is possible only for adults.
Language camps in England
If your children have a little knowledge of English, a great way to spend a vacation for them can be language camps for children in Britain. Summer camps are often organized on the basis of the school being closed for the summer vacation. For children, lessons in English are more useful at a summer camp in Britain as they are at all times surrounded by native speakers. It is easy to learn, and a wealth of activities and excursions makes the vacation a memorable and entertaining one.
Summer language camps in England – Not necessarily only designed for young children. 17-18-year-olds also very much benefit from being taught English at a summer camp in Britain, especially if in future it is planned to study at a University in Britain. It is possible to select programs of study from between one and seven weeks. Prices do not exceed, as a rule, 800-900 dollars a week plus airfare and visa.
Benefits of summer language camps in Britain:
Securely guarded;
24 hours a day supervision;
Strong and diverse language program;
Organized leisure including sports and cultural activities;
Living in the same place where training takes place;
Socializing with peers in accommodation areas.
We can arrange study at a language school or camp in Britain ideally suited to your requirements. Please call or write to us at our contact details at the top of the page
Call, write to us and ask all the necessary information! Answer all your questions!
Summer schools in England:
Name of the school (location by city)
Age of students
Dates:
Concorde International Junior Summer Schools :
Greenwich Royal Naval College
12-17
6 July - 10 August
Canterbury Playtime
5-7
7 July - 21 August
Canterbury Young Learners
8-10
7 July - 25 August
Canterbury Study Centre
10-17
15 June - 24 August
Canterbury Kent College
8-17
9 July - 13 August
Bucksmore English Language summer schools :
Plumpton College
11-17
24 June – 12 August
King Edward's School
7 - 16
8 July – 5 August
Corpus Christi College
14-18
1 July – 12 August
Magdalene College
high-level international students
6 July - 2 August
Brasenose College
high-level international students
6 July - 2 August.
Clare College
14-17
1 July – 29 July
Fitzwilliam College
13-17
1 July – 29 July
St Hilda's College
14-17
1 July – 29 July
Three Capitals
---
29 July – 12 August
Summer Boarding Courses Ltd :
SBC Oxford Summer School
10-14
14 July – 18 August

SBC Bournemouth International Summer School
12-15
4 July – 8 August
SBC Abberley Hall Summer School
8-12
13 July – 10 August
***PLEASE NOTE: A list of schools is given for general guidance only and is not complete. Relevant information about the schools, language programs and prices must verify the manager at the time of treatment.