Tours "Your first Visit"
If you first time in London and still thinking where to start exploring this beautiful city, this section is for you!
Here offered tours to the main sights and museums in London, which is visited by people who came to the capital of Britain for the first time. All our tours of London conducted by professional guides in English languages. You will learn the most interesting things about London, its history and culture of those who love their profession and respects his listeners.
Company Pearl Of Albion Ltd offers you a unique interesting excursions to London from visiting castles and museums to exploring the most unusual places.
Book tour, update the information you can on the phone and e-mail, calling on Skype from the site.
We will be waiting for you make sure your first visit to London has been pleasant and successful!
Tours of London:
Panoramic tour (4 hours)
An amazing chance to see by car or coach the most famous sights of London including the changing of the guards at Buckingham Palace, The Houses of Parliament, Big Ben, The Tower of London, St Paul's Cathedral and many other locations, stopping for photographs at the most scenic points.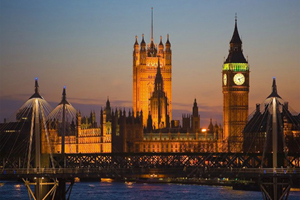 Westminster Walk (3,5 hours)
Here where historical and political centres of London meet we might come face to face with British politicians. Starting at Trafalgar Square in the heart of London this walk will take us past the home of the Prime Minister since 1721, No.10 Downing Street. Roles of the monarchy will be unveiled at The Palace of Westminster, where also Parliament, the heart of British democracy resides.
Westminster Abbey adjacent is where monarchs have been crowned since the 14th century.
City of London Tour (3,5 hours)
Foundations for the City of London, one square mile in area were laid by the Romans in 43 AD, surrounded by a wall and called Londinium. Today a centre of business and finance neighbours the remains of this Roman civilization with architectural masterpieces from following centuries. Modern architecture such as Norman Foster's "Gherkin" as townsfolk affectionately nickname 30 St. Mary Axe (above) also grace the area. We will explain the history of the Guild system in operation since medieval times at Guildhall. Also we visit nearby Sir Christopher Wren's baroque masterpiece, St Paul's Cathedral consecrated in 1708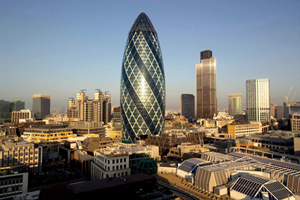 Westminster Abbey (2 hours)
Shrouded in legends and mysteries; initially a pet project of King Edward the Confessor, building commenced in 1050; opening in 1090. Under King Henry III it was rebuilt in 1245 and completed in the gothic style we see today. Stories of Britain's best known sons and daughters including Charles Dickens and Sir Isaac Newton, buried and immortalized in this building will be heard. Holding one of the largest collections of sculptures, it is a burial place for the Royal family and place of Royal coronations since William the Conqueror in 1066.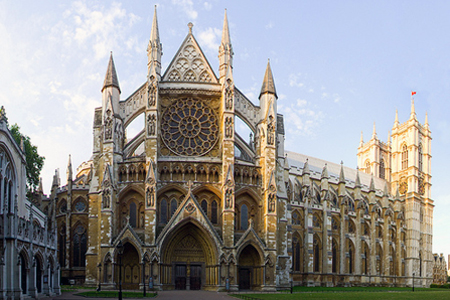 The British Museum (2 hours)
Containing a unique collection of sculptures and rare artefacts, The British Museum is a world treasure. If you would like to travel around the world through different ages and delve into archaeological discoveries this tour is for you.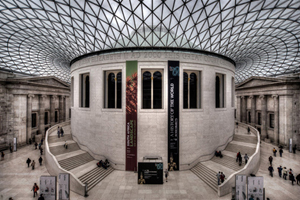 The National Art Gallery (2.5 hours)
Indulge in a world of great art. The National Art Gallery holds a unique collection of paintings from the 14th to 20th century including fabulous works by Cranach, Rubens, Rembrandt, Van Gogh and many others, gathered for your delectation under one roof...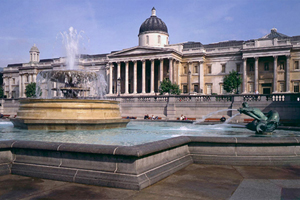 Tower of London (3 hours)
Let's take a trip into one of the most ancient sites of London, with a long history and tradition. The Tower of London built by William the Conqueror in 1066 has been a Royal home, a prison and the Royal mint. Unique collections of arms are found in the Royal treasury. A visit to The Crown Jewels including The Imperial State Crown with a diamond from India is the crowning event of this visit.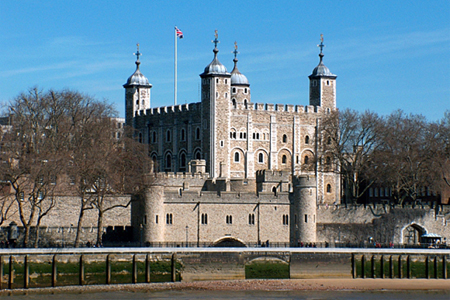 Greenwich (5 hours)
Let's take a fascinating journey into the history of British seafaring and navigation. We can stand on two hemispheres of the earth at the same time at the Royal Observatory where we can check our watches at the most precise clock in the world. We'll enjoy magnificient architecture and painting at the Old Royal Naval College. Here we'll discover the impact the Tudor dynasty had at a palace called 'Pleasaunce' and all this against the backdrop of the beautiful Royal Greenwich Park.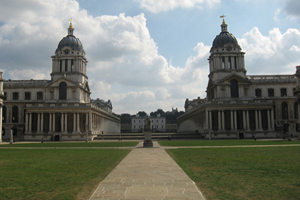 Windsor Castle (4 hours)
A favourite residence of the British monarchy for more than a 1000 years. Today's State apartments can be seen by visitors; full of beautiful furniture, the Royal porcelain collection and paintings by great masters such as Rubens, Van Dyck, Rembrandt, Canaletto and geniuses from other eras.The history of the Royal Garter and this chivalric order of knights will be explained in the magnificent St George's Chapel built under the reign of King Henry VIII, where chivalric ceremonies are held.
The London Eye (1hour)
Want to see a bird's eye view of London? This giant Ferris wheel, 135 meters in diameter awaits your pleasure. It appeared on the banks of the River Thames for the millennium and immediately won recognition among tourists as one of the city's main attractions. A journey in a glass booth gives a superb view over the River Thames and London. The option to order an individual booth is accompanied with champagne, poured into glasses by a waiter during the flight.
Hampton Court (5 hours)
See three palaces in one from the time of King Henry VIII to the 18th century. This magnificent complex is surrounded by striking and beautiful gardens and was opened as a museum in the 19th century. Visit the labyrinth described in Jerome K. Jerome's book 'Three Men in a Boat.' Also here are original tennis courts laid down by king Henry VIII in the 16th century where a slower version of today's tennis (real tennis) is still played.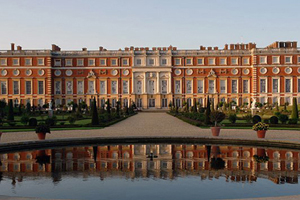 The Victoria and Albert Museum (3 hours)
A museum of decorative Arts, exhibiting culture and art from all over the world. Great halls of the Renaissance, paintings by Raphael, and Da Vinci's mirror diaries are shown here along with many other paintings, glass and ceramics. The sculpture gallery includes masterpieces by Rodin, Canova and Bernini. Many artefacts dating from 3000 BC to this day are on display.