Museums and galleries in London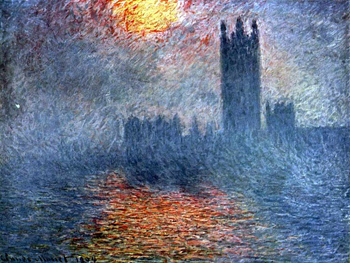 Join our guides on exciting excursions to museums and galleries in London.
Visit Westminster Abbey, the Tower of London or Buckingham Palace. So much grandeur of historical importance! Immerse yourself in stories that will amaze!
Our professional guide will provide very comprehensive explanations of artefacts inside the British Museum, Madame Tussaud's, or the National Art Gallery. Or visit all sites in one day, the choice is yours! We provide a high quality of professionalism which stems from a passion for our work! You can order excursions to museums and galleries in London with a professional guide by phone, by Skype or sending an email.
Excursions on the museums and galleries in London:
Tower of London (3 hours)
Let's take a trip into one of the most ancient sites of London, with a long history and tradition. The Tower of London built by William the Conqueror in 1066 has been a Royal home, a prison and the Royal mint. Unique collections of arms are found in the Royal treasury. A visit to The Crown Jewels including The Imperial State Crown with a diamond from India is the crowning event of this visit.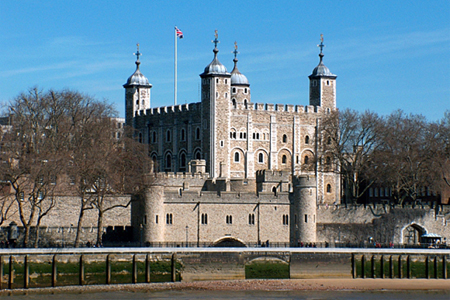 The British Museum (2 hours)
Containing a unique collection of sculptures and rare artefacts, The British Museum is a world treasure. If you would like to travel around the world through different ages and delve into archaeological discoveries this tour is for you.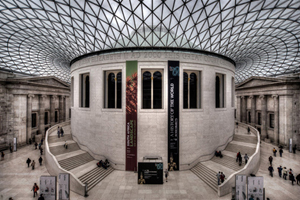 Madame Tussauds (2 hours)
Have your photograph taken next to wax figures of politicians, film stars, scientists, athletes and members of the Royal family. There is a museum of wax figures in many countries of the world but Madame Tussauds near Baker Street in London is rather special. Here, apart from modern pieces there are moulds that Madame Tussaud created in the 18th century as medical models. Madame Tussaud's also portrays a fascinating and sometimes frightening history of the city.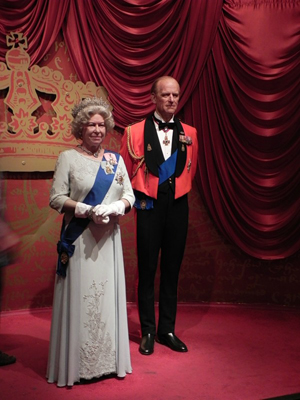 The Wallace Collection (2 hours)
A former private mansion with a collection given to the public under the will of William Wallace in 1900. Containing furniture once residing in French Royal palaces along with amazing collections of porcelain from the Sèvres porcelain factory, decorative pieces from 15th to19th centuries, paintings by Titian, Rembrandt, Van Dyck, Rubens, Canaletto, Velasquez and a magnificent collection of arms and armour.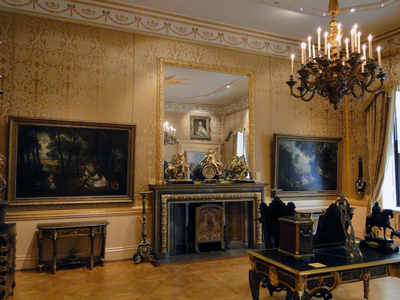 Courtauld Collection (2 hours)
We visit the magnificent 18th century buildings of Somerset House where the Courthauld Institute is housed. Here paintings from the early Renaissance to the 20th century are on display. Of special pride is a collection of Impressionist paintings by Vincent Van Gogh, Paul Gauguin, Edouard Manet and Paul Cezanne. Also works of art by Peter Paul Rubens and Anthony Van Dyck are featured.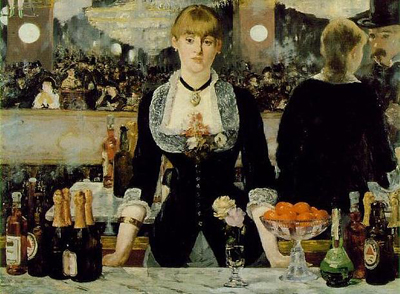 Hampton Court (5 hours)
See three palaces in one from the time of King Henry VIII to the 18th century. This magnificent complex is surrounded by striking and beautiful gardens and was opened as a museum in the 19th century. Visit the labyrinth described in Jerome K. Jerome's book 'Three Men in a Boat.' Also here are original tennis courts laid down by king Henry VIII in the 16th century where a slower version of today's tennis (real tennis) is still played.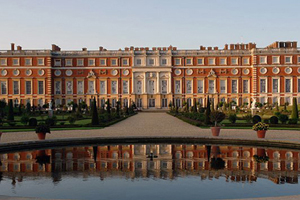 Buckingham Palace (2 hours)
We offer an exciting excursion into the residence of Queen Elizabeth II. Here we plunge into the world of the British monarchy and traditions. We enter rooms used for ambassadorial visits where the Queen meets diplomats, foreign heads of state and other important guests. Magnificent state apartments as well as a collection of paintings, sculptures, furniture and artwork will leave you exhilarated. If you wish, a visit can be combined with the Royal Mews, where a variety of coaches used by the Queen to this day on state occasions are housed. Also we can visit an exhibition of paintings forming part of the state collection at the Royal Gallery. * Buckingham Palace is open for to the public from 2nd August to 28th September. * The Royal Mews and the Queen's gallery is open to visitors all year round.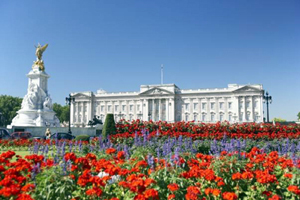 The Victoria and Albert Museum (3 hours)
A museum of decorative Arts, exhibiting culture and art from all over the world. Great halls of the Renaissance, paintings by Raphael, and Da Vinci's mirror diaries are shown here along with many other paintings, glass and ceramics. The sculpture gallery includes masterpieces by Rodin, Canova and Bernini. Many artefacts dating from 3000 BC to this day are on display.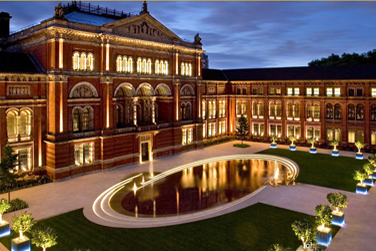 Windsor Castle (4 hours)
A favourite residence of the British monarchy for more than a 1000 years. Today's State apartments can be seen by visitors; full of beautiful furniture, the Royal porcelain collection and paintings by great masters such as Rubens, Van Dyck, Rembrandt, Canaletto and geniuses from other eras. The history of the Royal Garter and this chivalric order of knights will be explained in the magnificent St George's Chapel built under the reign of King Henry VIII, where chivalric ceremonies are held.
Imperial War Museum (3 hours)
A great collection of military equipment used in the First and Second World War. Hitler's political will and testament is found here as well as fascinating stories of discoveries which advanced the war effort on both sides, contributing to our scientific advancement today. Also here we can examine military campaigns of the second half of the 20th century and an exhibition dedicated to the work of British intelligence and British Special Forces.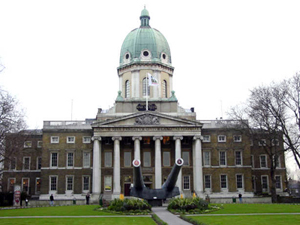 Westminster Abbey (2 hours)
Shrouded in legends and mysteries; initially a pet project of King Edward the Confessor, building commenced in 1050; opening in 1090. Under King Henry III it was rebuilt in 1245 and completed in the gothic style we see today. Stories of Britain's best known sons and daughters including Charles Dickens and Sir Isaac Newton, buried and immortalized in this building will be heard. Holding one of the largest collections of sculptures, it is a burial place for the Royal family and place of Royal coronations since William the Conqueror in 1066.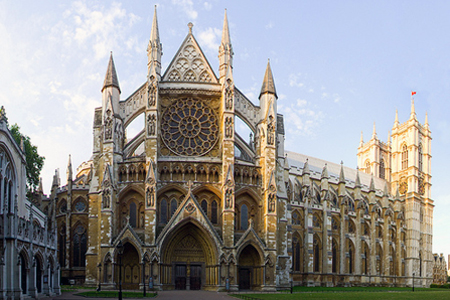 The National Art Gallery (2.5 hours)
Indulge in a world of great art. The National Art Gallery holds a unique collection of paintings from the 14th to 20th century including fabulous works by Cranach, Rubens, Rembrandt, Van Gogh and many others, gathered for your delectation under one roof.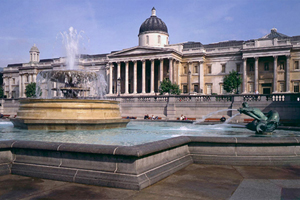 Dulwich Picture Gallery (2 hours)
A jewel of an art gallery, located in the quiet and prestigious village atmosphere of Dulwich in South London opening as the first National Gallery in London. The collection includes works of art mainly from the 16th and 17th centuries, by masters including Rembrandt, Antonio Van Dyck, Canaletto, Nicholas Poussin, Jean Antoine Watteau, John Constable and many other representatives of the Dutch, Italian, French and English schools of painting as well as some of the best works of Bartolome Esteban Murillo.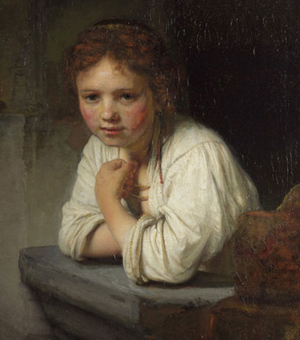 Tate Britain (2.5 hours)
The Tate Britain was founded in the late 19th century. In this Art gallery the evolution of art from the Renaissance to the present day can be traced. Pre-Raphaelite paintings are the jewels in this collection. This romantic art movement was born in England in the 19th century and during its short existence painters such as John Everett Millais, Dante Gabriel Rossetti, William Holman Hunt and later Edward Burne-Jones contributed to the History of Art. Works by many other famous British artists such as William Hogarth, John Constable and William Turner, said to be the forerunner of Impressionism, are featured.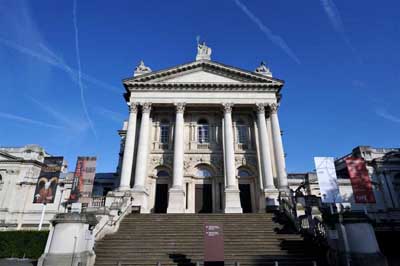 Tate Modern (2 hours)
Dive into a world of alternative perception and philosophy surrounding everyday objects and forms in this gallery dedicated to Modern Art. Located on the banks of the River Thames this former power station was designed by legendary British architect, Sir Giles Gilbert Scott, also designer of Battersea Power station and the famous red telephone booths seen in Britain. Here collections of 20th and 21st century works by masters such as Marcel Duchamp, Pablo Picasso, Wassily Kandinsky, Jackson Pollock, and many others await your pleasure.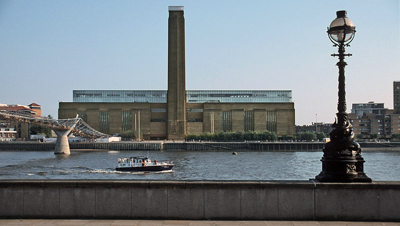 The Palace of Westminster (Houses of Parliament) (2 hours)
The New Palace of Westminster, a 19th century masterpiece by Sir Charles Barry and Augustus Pugin, in previous form on this site since the time of King Canute in 1015 and in use today by Her Majesty Queen Elizabeth II at times of State opening of Parliament. The Palace has been a temple of politics for centuries and provides a fascinating story of the development of England as a country from an Absolute monarchy to a democratic society with the bicameral House of Commons and House of Lords debating system we have today