Buying property in the England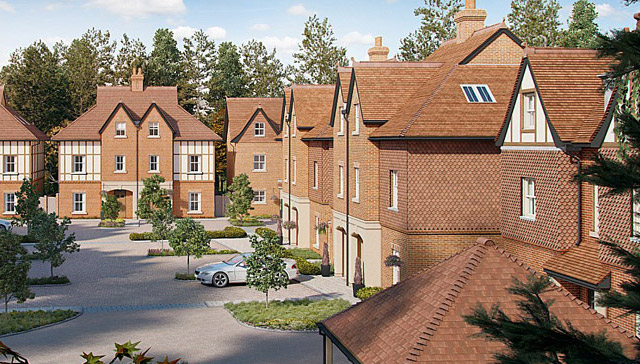 Would you like to buy property in England? Contact Pearl of Albion. We use the best solicitors and Real Estate agents with the most up to date offers who can be relied upon to quickly find high quality accommodation. We have access to the best property offers on the market. Years of experience in this field helps us to always be one step ahead. If you would like to buy a house in England but are not sure how, we can supply top-notch professionals, ready to help you choose and buy a property of your own in the UK. Call us at Pearl of Albion; we are waiting for your call!
Often a property which may be of interest is also of interest to other customers and competitors. In this case, Pearl of Albion will represent your interest and using highly qualified experts bargain on your behalf.
Property in Britain is acquired through a conveyance process accomplished by solicitors. It is important that the solicitor is experienced and attentive during registration. Mistakes not noticed immediately may cause delays. Problems may arise if a lawyer does not keep the purchaser informed about each stage of registration, for instance does not confirm in time the delivery of funds into a vendor's account, causing worry and frustration.
If you would like us to select and arrange the purchase of property on your account, we will provide a reliable solicitor with whom we have maintained constant communication. We guarantee in each case immediate transfer of information and ensure rapid communication in the event of urgent decision-making situations.
Payment for property is made in three stages and begins with payment of a deposit arranged through the services of a solicitor. The legality of funds used for the purchase needs to be proven. Our experts will provide information about all documents required and conditions which need to be fulfilled.
The process of funds passing the legality test takes on average a month, after which the entire legal process takes about two months prior to the moment when keys are handed over to the new owner, the property having been purchased. Documents from the land registration office usually arrive later.
Contracts of tenure in the UK
Except for apartments, nearly always, but not in every single case properties are bought with the purchaser owning the freehold. The situation regarding apartments is detailed below: Freehold и Leasehold.
An apartment could be in a modern, or very possibly in London, a building many years old. It is possible to buy an apartment 'off plan', meaning that the purchaser will buy the property before it is built by looking at a plan of the building before construction takes place. The advantage of this type of contract is that the purchaser will get a far better deal. In other words the price will be far lower than if payment is made after the apartments are built.
Apartments are usually 'leasehold', in other words a landlord will own the land or the 'freehold' that the apartments are built on and will charge a 'nominal' or small rent for this. The leaseholder has the right to occupy the apartment for a number of years during the course of the lease. Leases are very often for 99 years but the best leases are for 999 years.
It is possible for a tenant or leaseholder to buy the freehold from the landlord. There are a number of advantages to this; one is that the freeholder can choose which buildings insurer to choose. Another is having control over services and maintenance of the building, very important factors.
In order to purchase the freehold 50% or more of leaseholders must be willing to also buy a share of the freehold. Those that buy also need to buy an equal percentage of the remaining tenant's freeholds. In order to do this a company is set up who nominate directors and each member of this company becomes a shareholder, not in fact owning their own freehold but a percentage, or a number of shares in the freehold management company.
The leasehold system is a peculiarity of the UK, really dating back to the time when Barons were given areas of land to administer under King William I in 11th century.
Property prices in London.
London is divided into 6 zones with increasing distance from the city centre and, as general rule the price of real estate in London depends on its location according to these zones. Prices are higher in central zone one than in zone two and subsequently lower prices for outer zones. Prices largely determine the prestige of the area, quality of construction and condition of buildings. In London, you can be faced with a large price difference ranging from £200,000 to £300 million pounds for property.
Buying property during the course of construction is not associated with risk. A contract guarantees a fixed price for the apartment at the time of completion. In Britain, all construction companies value their reputation.
An apartment is usually bought in a finished state i.e. in 100% readiness with all work completed, including a fully fitted kitchen and bathroom. It is possible however to purchase an apartment as a 'shell', in other words in an uncompleted form without any interior decoration. The advantage of this type of purchase is one of substantially reducing the cost.
Pearl of Albion can supply talented designers who will help new home owners find interesting interior design solutions to their liking and comfort.
Rising real estate prices in the UK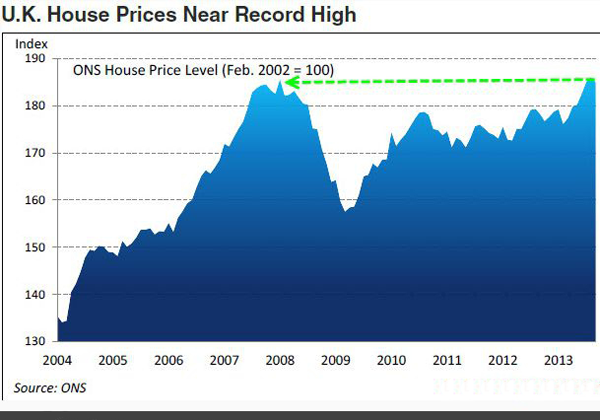 Buying property in the UK: