Tourism in the United Kingdom
Have you been to Albion?
Originally the word 'Alb-jen' was used by the islands Celtic inhabitants meaning 'earth world', however probably combined with a Eurasian word 'Alpania', meaning white, possibly referring to the white cliffs of Dover. The name Britain was said to have occurred in ancient times when Brutus was exiled from Troy along with fellow Trojans. He sailed to the island of Albion heeding advice from the Goddess Diana. Here he defeated giants who occupied these lands which he renamed Britain after his name, Brutus, so he would be remembered in perpetuity.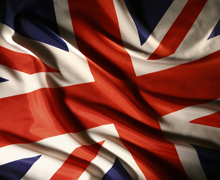 Join us on an exciting tour in Britain! Visit a fascinating country where an active monarchy still reigns to this day. The opportunity of trying on the Imperial State crown cannot be promised, but a visit to the Tower of London where it is housed and favourite apartments occupied by Her Majesty Queen Elizabeth II at Windsor Castle we will certainly organize! On many other interesting tours of London and its suburbs will find answers to many mysteries such as why Paddington bear and the English Bulldog are such a strong part of British folklore.
Joining a group or select an individual tours of England, we will take into account all personal requirements.The country has a long history and ancient traditions and the conservative nature of the national character lends extra charm to the natives of these islands.
Tourists in England love visiting museums in London and palaces and manor houses in the countryside with neatly clipped lawns and for nature lovers, magnificent nature reserves, seen by booking multi-day tours in England. Pearl of Albion arranges trips from London to Paris, trekking in the mountains of Scotland, a wonderful life experience and one of our most exhilarating journeys in the UK and more.
For music lovers, we offer famous musicals in London. For gourmets Michelin House on Fulham road, Chelsea makes an exciting diversion. Originally used by the Michelin tyre factory giving rise to the Michelin star restaurant guide. Today, 'Bibendum', a restaurant run by Sir Terrance Conran graces this fascinating 'fin de siecle' building. Restaurants from every corner of the world are located in London, and for connoisseurs of traditional English ales and Scotch whiskeys, we organise visits to traditional English pubs and Scottish distilleries. For those with an interest in the unusual we offer 'Off the beaten track' tours. And for shopaholics we can indulge your every whim in the West End's most famous emporiums, accompanied by a professional stylist upon request.
We offer wonderful tours for children in England, as well as educational tours during which children can brush up their English.
Enjoy stay in Britain with us! We will arrange your holiday.
We will provide a comfortable hotel, a tour guide and organize a program according to your wishes.
At Pearl of Albion, we are proud of our innovation and will be happy to listen to suggestions, tailoring itinerates according to your preferences.
British Tours and Excursions:
Useful information about England