Learning English in England- project "Practical English"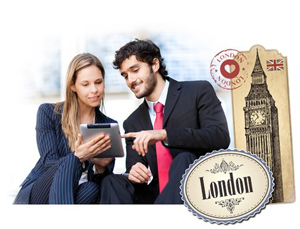 Author's project "Practical English" involves an individual English lessons with native - language - in London.
the Place of practice - at Your request. You choose the places and situations that You are most interested in.
We also can offer the route, prepared at Your request. Places for learning English can be the London attractions, beautiful parks of London, and even some places where tourists usually don't go, and enjoy them, mostly local residents.
You will Have the opportunity to practice English on the streets of the city in everyday situations. If desired, you can combine visiting tour in England with the individual study of the English language during this tour.
And personally from the Creator of the project:
"Working on this program, I departed from my own experience of language learning. Living in the UK, I went on courses, sat behind a Desk with students from all over the world. I listened in English with different accents, but the true English classic pronunciation I have heard very rarely. Without practice new words were remembered, and the old ones were forgotten. In rare cases the holidays, when they came to visit us and Russian-English pair, I had the opportunity to communicate with native language, when in a conversation, I gradually overcame the barrier of the barrier, as in colloquial speech, but the celebration was over, and the next wait was long. In the end, I had learned the language only when I went to study at the guide and joined in an English-speaking environment. I made a discovery-the language alive until you speak it. Let the celebration doesn't end!
The project would not have happened without the help of my soul mate and true Englishman - Nicholas of Ragland who helped me in preparing this program, and made it a special local flavor.
I am sure You will enjoy and practical knowledge by joining our project.
With best wishes"
Svetlana Avenius.
Individual english lessons with native speakers taught at the student's home or at the home of the teacher
English lessons with a teacher-coach who comes to your home and conducts classes. If desired, lessons can be arranged at other venues with the teacher. In this case, the place of classes can be negotiated individually.
Individual english language lessons: